Just seeing if the connection between our website and facebook is working. This will be deleted soon.
Over the past three years, since leaving Mankato and coming to Rochester, we have opened our hearts to the over-lighting spirit of the conference, in all its wisdom of 38+ years. We have asked in prayer and through journey for vision and clarity. The Three Pillars were born of this search. The new logo reflects this Triple Goddess, our principles, the Triskele symbol.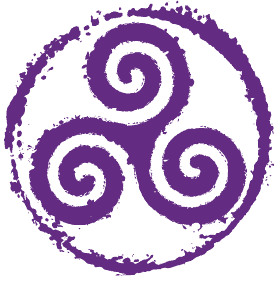 The Women & Spirituality Conference is dedicated to Deepening our Connections, Embracing our Wholeness & Awakening our Wisdom.
The Women & Spirituality Conference continues to grow and adapt to our changing needs. The move from an academic setting to a public venue has been the most challenging hurdle, the cost is nearly prohibitive and we have worked hard to keep the conference affordable and accessible.
This year we did raise the fee for vending and find that by comparison to other larger conferences we are still below the market. Smaller events, like the expos and psychic fairs popping up everywhere, do often charge less, but their costs are less also. We hope to compensate by bringing in more participants and also a greater exposure for you, our vendors, in awareness & visibility. We have significantly lowered the cost of admission to make the conference more accessible to women of all economic backgrounds.
We are looking for a team to help transition to a non-profit status. We believe that our leadership must follow the three principles; the spiral of connection is the spiral of our sisterhood. Our leadership must be circular. Not a pyramid. All things move in cycles or circles. Our planning and decisions should be made by consensus. If you are called to join your voice, please use the contact us form on the main page.
One of the benefits of non-profit status will be the ability to apply for grants and this will in turn give us the ability to lower costs. As a non-profit we will be able to offer tax deductions to those who contribute to us.
We are also looking for a volunteer coordinator, someone to answer emails from potential volunteers and to organize them leading up to and during the conference. If you are interested in this, or sharing the responsibility of this, please use the contact us form on the main page.
We will be announcing the workshops in just a few days! This is very exciting as we had so many wonderful, thoughtful, amazing proposals. Such difficult decisions and the sad news is, because of limited space, not everyone can be chosen. But with so many women ready to lead, ready to teach, ready to heal and share their vision with the world, we can only find hope for the future.
Part of our long range planning includes other events, shorter retreats and immersion events throughout the year. We are dedicated to service and the mission of the Three Pillars.
Many Blessings to you,
Virginia Cooper, Conference Coordinator

Happy Mother's Day to all women who know the joys and pains of love and sacrifice through opening our hearts and bodies to allow others to be born into life.
Happy Mother's Day to all who have nurtured and cared for children born not of their own flesh for your joy and sorrow are cut from a deeper layer of love and commitment.
The original meaning of the day was something quite different.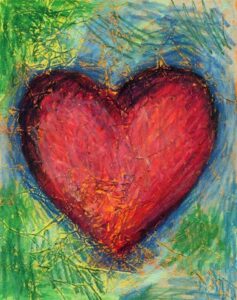 It was not a Hallmark holiday.
Original Mother's Day Proclamation by Julia Ward Howe 1870
Arise, all women who have hearts, whether your baptism be that of water or of tears! Say firmly: "We will not have great questions decided by irrelevant agencies, our husbands shall not come to us, reeking with carnage, for caresses and applause.
"Our sons shall not be taken from us to unlearn all that we have been able to teach them of charity, mercy and patience. We women of one country will be too tender of those of another country to allow our sons to be trained to injure theirs."
From the bosom of the devastated earth a voice goes up with our own. It says, "Disarm, disarm! The sword is not the balance of justice." Blood does not wipe out dishonor nor violence indicate possession.
As men have often forsaken the plow and the anvil at the summons of war, let women now leave all that may be left of home for a great and earnest day of counsel. Let them meet first, as women, to bewail and commemorate the dead. Let them then solemnly take counsel with each other as to the means whereby the great human family can live in peace, each learning after his own time, the sacred impress, not of Caesar, but of God.
In the name of womanhood and of humanity, I earnestly ask that a general congress of women without limit of nationality may be appointed and held at some place deemed most convenient and at the earliest period consistent with its objects, to promote the alliance of the different nationalities, the amicable settlement of international questions, the great and general interests of peace.